Python is the most popular programming language according to TIOBE
Tweet
Share
Share
Share
Send
The June TIOBE Programming Language Popularity Index has been published. Python takes the first place.
The top ten ranking looks like this:
| # | Language | Rating |
| --- | --- | --- |
| 1 | Python | 12.20% |
| 2 | C | 11.91% |
| 3 | Java | 10.47% |
| 4 | C++ | 9.63% |
| 5 | C# | 6.12% |
| 6 | Visual Basic | 5.42% |
| 7 | JavaScript | 2.09% |
| 8 | SQL | 1.94% |
| 9 | Assembly language | 1.85% |
| 10 | Swift | 1.55% |
In dynamics since the early 2000s, interest in the Python language has only been growing: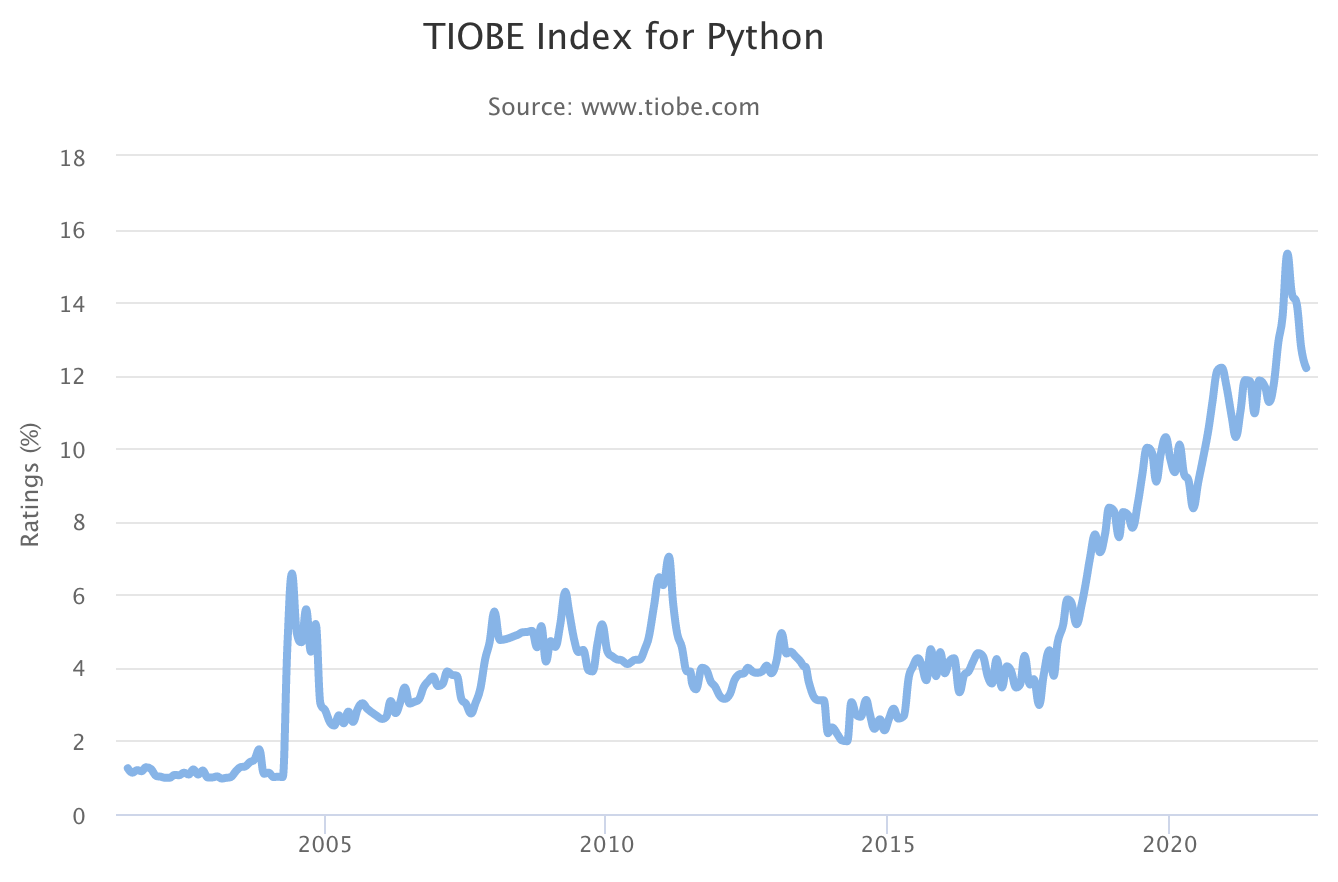 Source: TIOBE Programming Community Index is one popular indicator of the popularity of programming languages. The index is updated once a month. The rating is calculated based on the number of engineers practicing a particular language, courses and vendors. The search engines Google, Bing, Yahoo!, Wikipedia, Amazon, YouTube and Baidu are used to calculate the ranking.